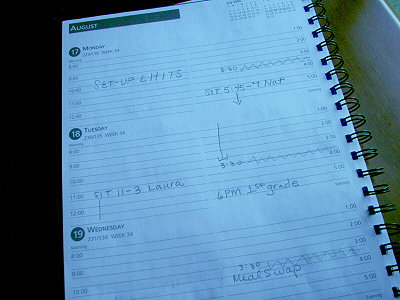 ^ how do you keep a calendar so EMPTY?! ^
StumbledUpon
this article
that, as simple as it is, was like clouds parting to let sunshine in my life..
I've been saying how hectic my schedule is nowadays, but I'm thinking, I could clear things up a bit..
This semester is going by great so far though.. I'm not only keeping my head above water in my classes.. I'm actually getting
ahead
! My commitment to work is getting a little rocky though.. and I'm kind of worried about it.. At the same time, I know that if I focus more on work, I'm going to mess up with school like I have in years past.
Today is a good day. =) AND I managed to find time to buy JJ some lunch =)